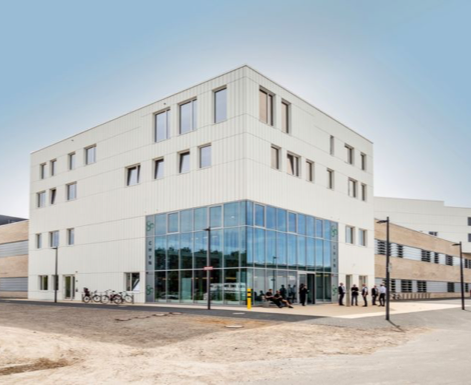 CENTER FOR HYBRID NANOSTRUCTURES
(CHyN)
The Center for Hybrid Nanostructures is part of the Institute of Nanostructure and Solid State Physics (INF) of the University of Hamburg (UHH). It is embedded among a steadily growing number of research centers in Hamburg-Bahrenfeld, close to the facilities of DESY.
Among these are the Center for Free Electron Laser Science (CFEL), the Center for Ultrafast Imaging (CUI), and the newest addition the Center for Structural Systems Biology (CSSB). CHyN has been selected by the German Science Council – the Wissenschaftsrat (WR) – for funding in 2011 and has since been in the detailed planning stage. Construction is scheduled to begin in 2014 according to the Hamburg Ministry of Science and Research (BWF).
Some of our professors
"We fabricate and apply hybrid nano-structures for integrated nano-bio devices as well as other hybrids, such as topological insulators combined with semiconducting materials or metals."
"We investigate both the epitaxial growth and the electronic properties of functional semiconductor structures…"
"The Hybrid Nanostructures Lab was established in August of 2017 at the Institute for Nanostructure and Solid State Physics (INF) of University …"
"The Condensed Phase Dynamics Group studies transformations of matter in molecules, nanostructures, and in the solid state by employing a wide range of ultrafast state-of…"
"The research focus of the AG Biophotonics are nano-and microsystems and their application to neighboring ones areas such as biology, medicine and electronics."