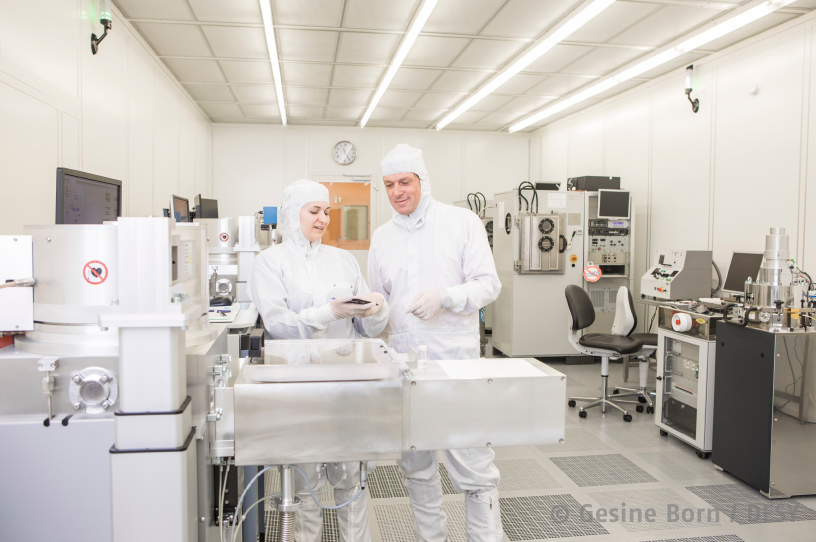 Cleanroom at CHyN
The usage regulation is currently in discussion by a clean room commission team. 
Members of the team are Prof. Wolfgang Hansen (speaker), Prof. Erika Garutti, Prof. Dorota Koziej, Prof. Robert H. Blick, Prof. Henning Moritz, Prof. Wolfgang Hillert, Prof. Guenter Sigl, Dr. Irene Fernandez-Cuesta
For technical information about the clean room please contact:
Thomas Finger, tfinger@chyn.uni-hamburg.de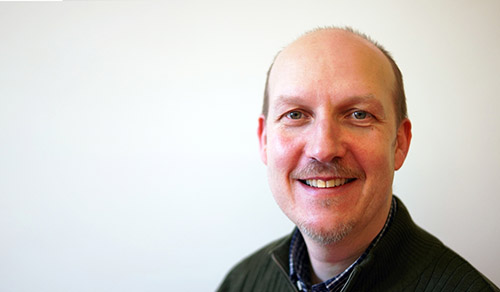 General information
Construction year 2017
Cleanroom class ISO 4
Divided into three areas:

Yellow light area (~100 m²)
White light area (~ 60 m²)
Gray room area (~150 m²)

Working space for more than 30 users simultaneously
The Cleanroom is divided into three working areas.
The yellow light area is intended for working with photosensitive resists and the cleaning and preparing of samples.
For vapor deposition of metals and etching of samples the white light area is provided.
The last working area is the gray room. It contains all the pumps and gas connections for the devices. The gray room area is mostly used by the technicians for the maintenance of the devices.
In addition to the three working areas of the cleanroom there is also a dressing room, where all cleanroom suits are stored for the users, and also a storage room, where all consumables are stored.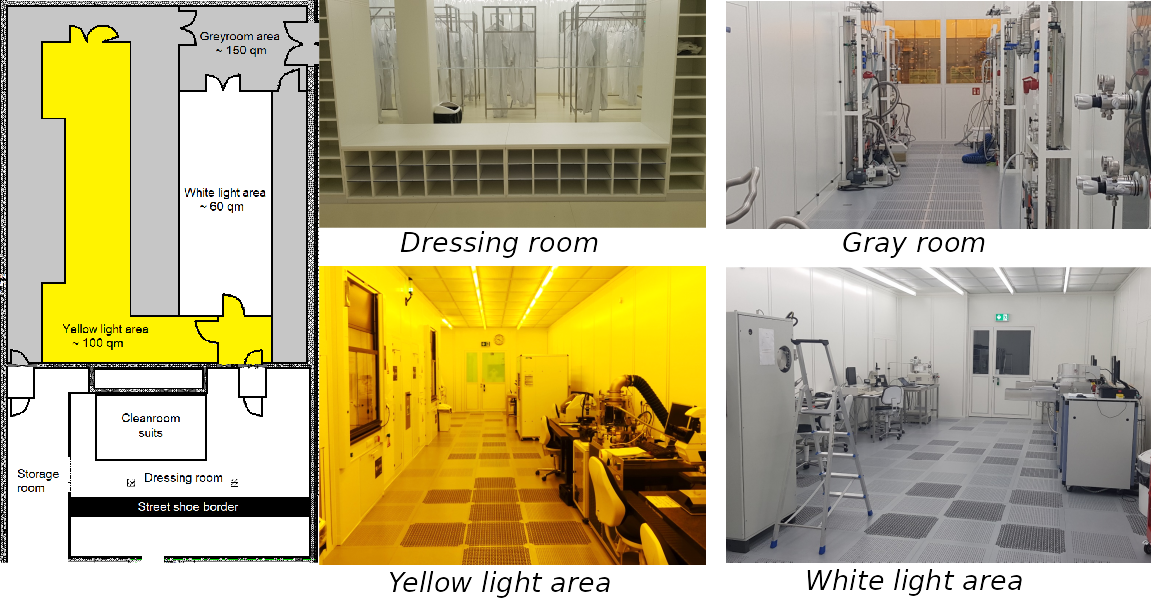 List of Tools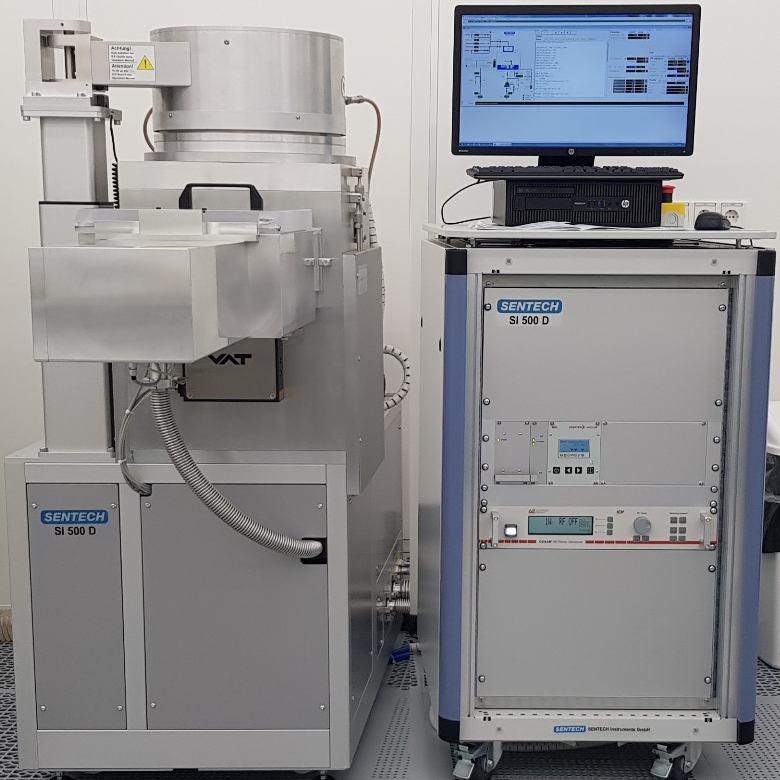 ICP-PECVD
Manufacturer: Sentech
Type: SI 500 D
Construction year 2015
Deposition of SiO2 and Si3N4 with an accuracy of a few nanometers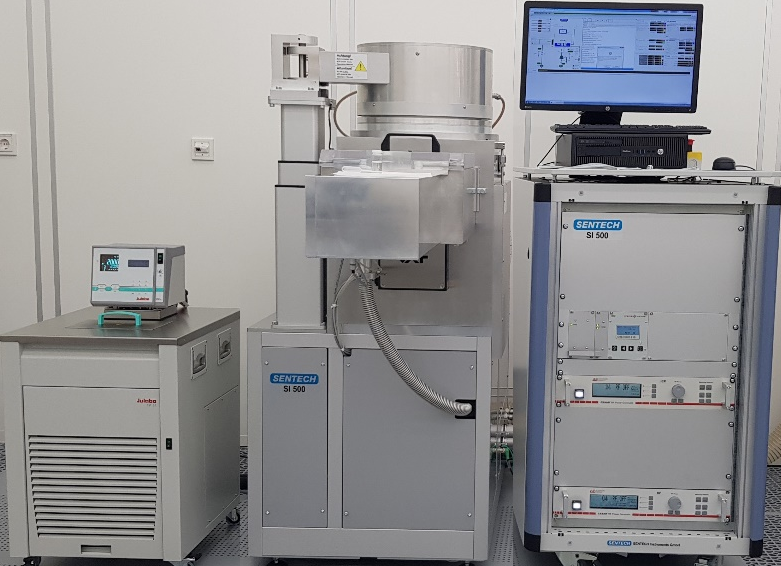 ICP-RIE (Si)
Manufacturer: Sentech
Type: SI 500
Construction year 2015
Dry etching of Si, SiO2 and Si3N4
Bosch process for deep-RIE available
ICP-RIE (III-V)
Manufacturer: Sentech
Type: SI 500
Construction year 2019
Dry etching for GaAs, InGaAs and AlAs with high selectivity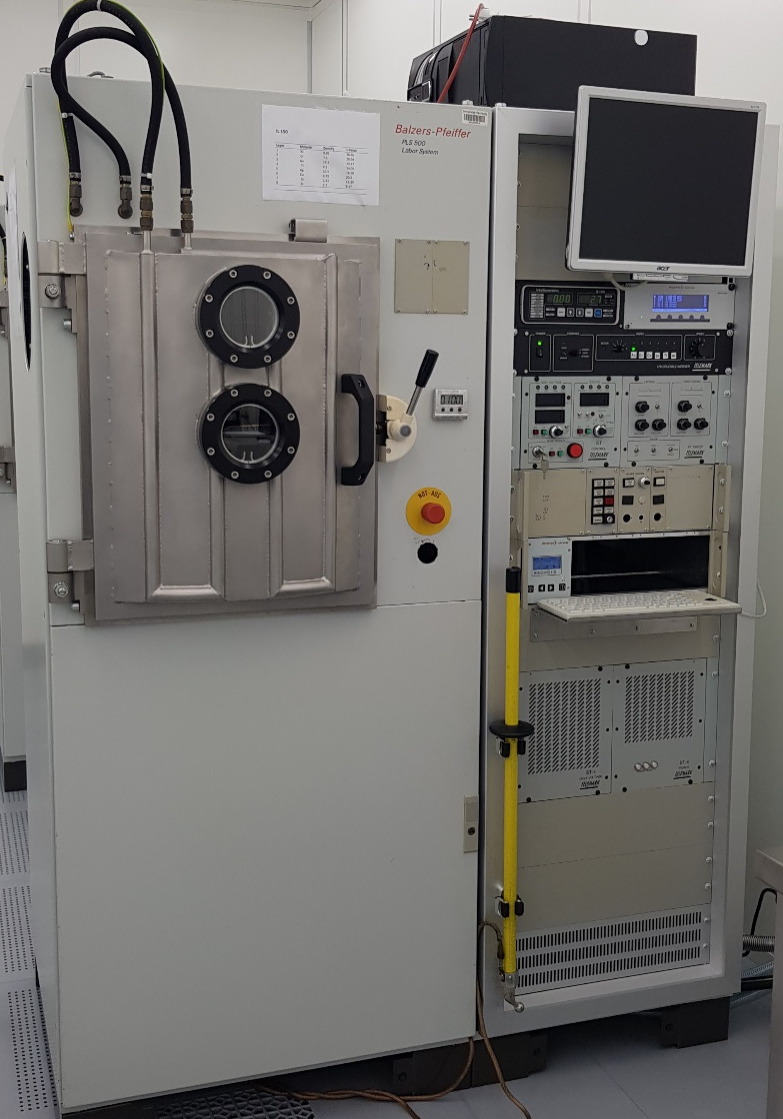 Physical Vapor Deposition
Manufacturer: Balzers Pfeiffer
Type: PLS 500
Construction year 1995
Thermal and electron beam evaporation of many metals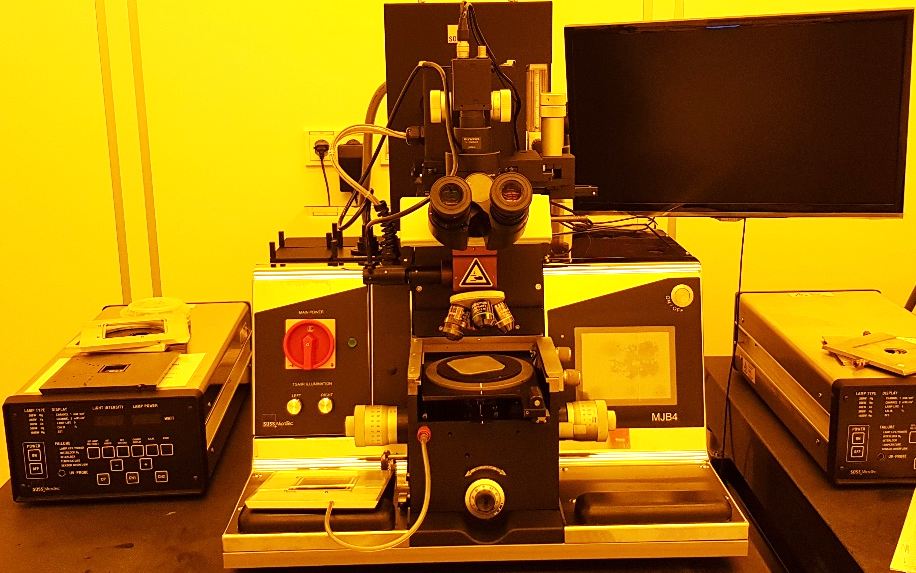 Mask aligner
Manufacturer: Karl Süss
Type: MJB3
Construction year 2005
Contact exposure method
Optical microscope
Reflected light microscope from Leica used for control of the lithography.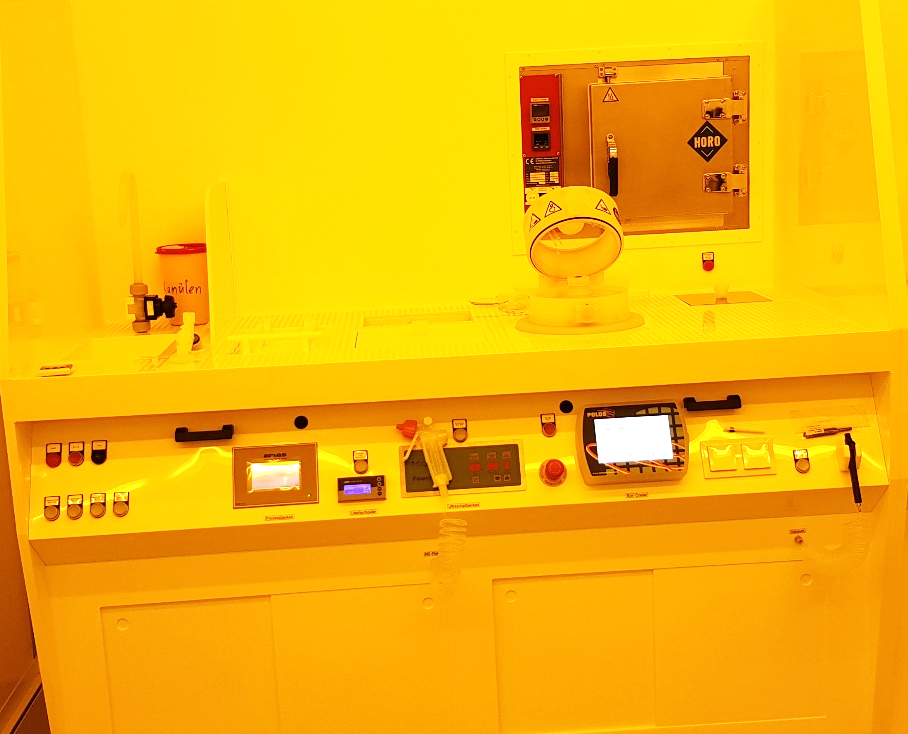 Wet bench (4x)
Manufacturer: Arias
Construction year 2017
Integrated overflow basin, ultrasonic basin, spin coater, nitrogen gun and drying oven
General information
Anlage: Linde Kryotechnik L70
Verflüssigungsraten reines Gas:
Ohne LN2 Vorkühlung : 32 L/Std
Mit LN2 Vorkühlung: 56 L/Std
Verflüssigungsraten verunreinigtes Gas:
Ohne LN2 Vorkühlung: 25 L/Std
Mit LN2 Vorkühlung: 45 L/Std
Verflüssigte Menge Helium 2018: ~ 93 000Liter
Flüssigheliumtank: 5000 L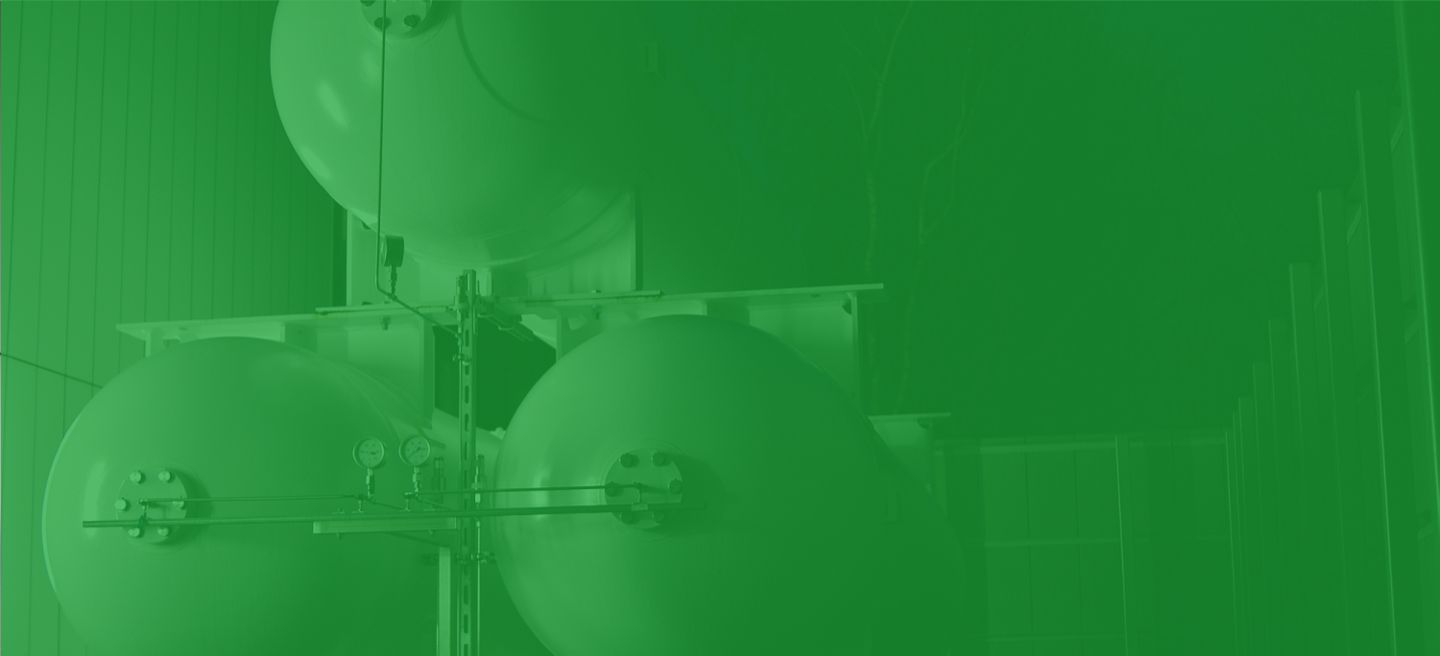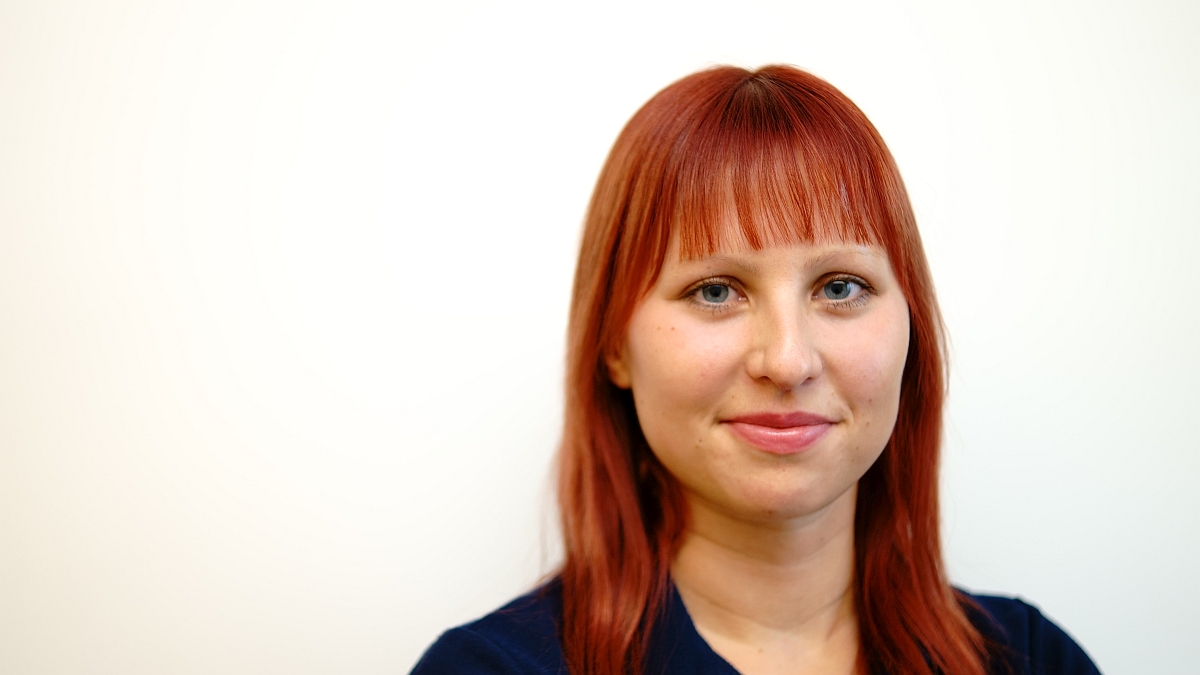 Helium Technician
Alina Trumpjahn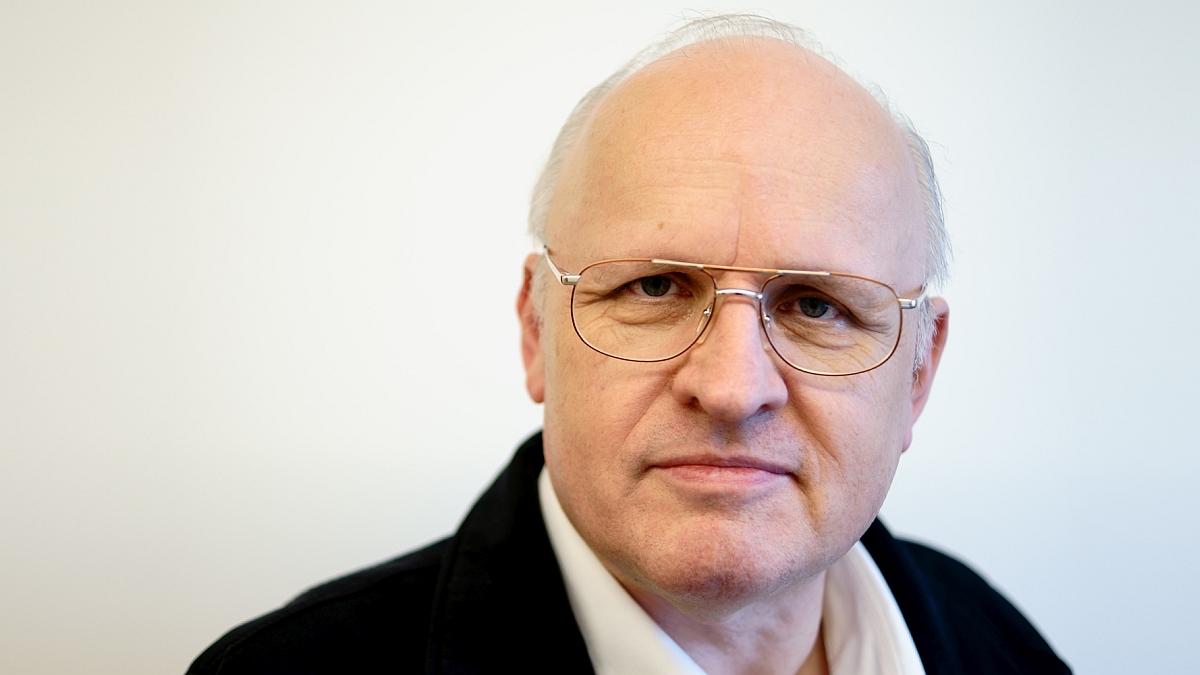 Helium Technician
Gerd Neuber